Most of us repeated it in our wedding vows…"in sickness and in health, for better or for worse".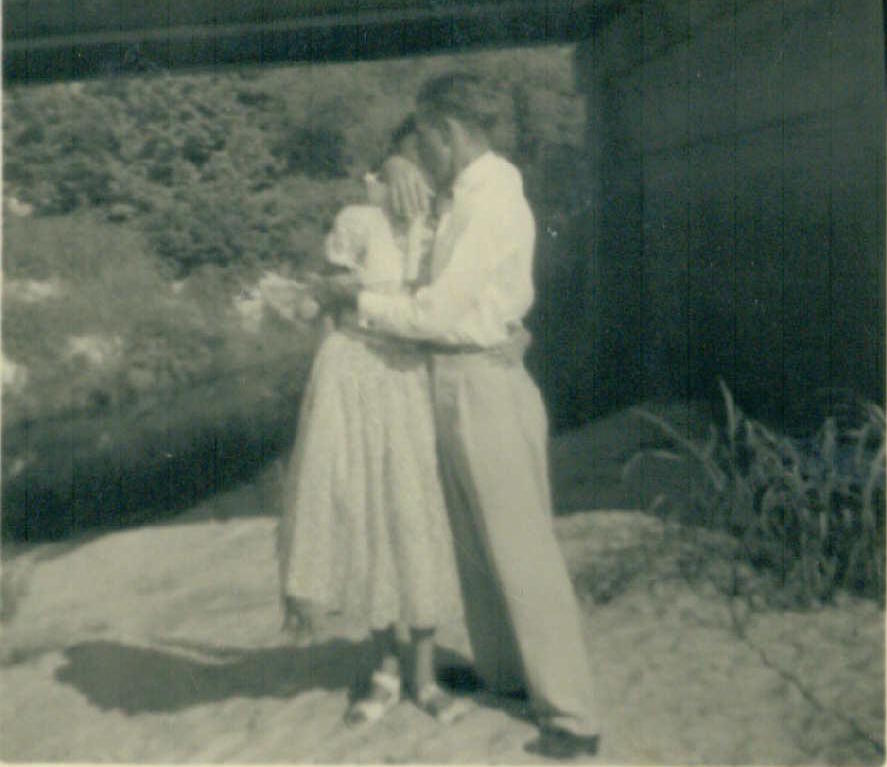 I have been privileged to have a front row seat watching that one line come to life right before my eyes. On December 3rd, 2016, my father-in-law, Manley Hanson Hollis, suffered a massive stroke. It was a deep-brain stroke with devastating effects. This pastor of 50+ years was suddenly unable to talk, eat, walk, and take care of basic needs.
The picture to the right has lovingly been labeled "The Kiss" by my husband and his sisters. This is Bro. and Mrs. Hollis shortly after their wedding day. Talk about sweeping a girl off her feet! It was taken near Philadelphia, MS where the couple met when Bro. Hollis was pastor of Dorothy's church.
After his stroke, I watched the longest kiss unfold before my eyes. You see, Mrs. Hollis had committed not to put her husband of 65 years into a nursing home. She was determined to provide the best possible care at home. She never doubted she could and that is exactly what she did for the next 1o months. It was simply flat-out devotion to her man!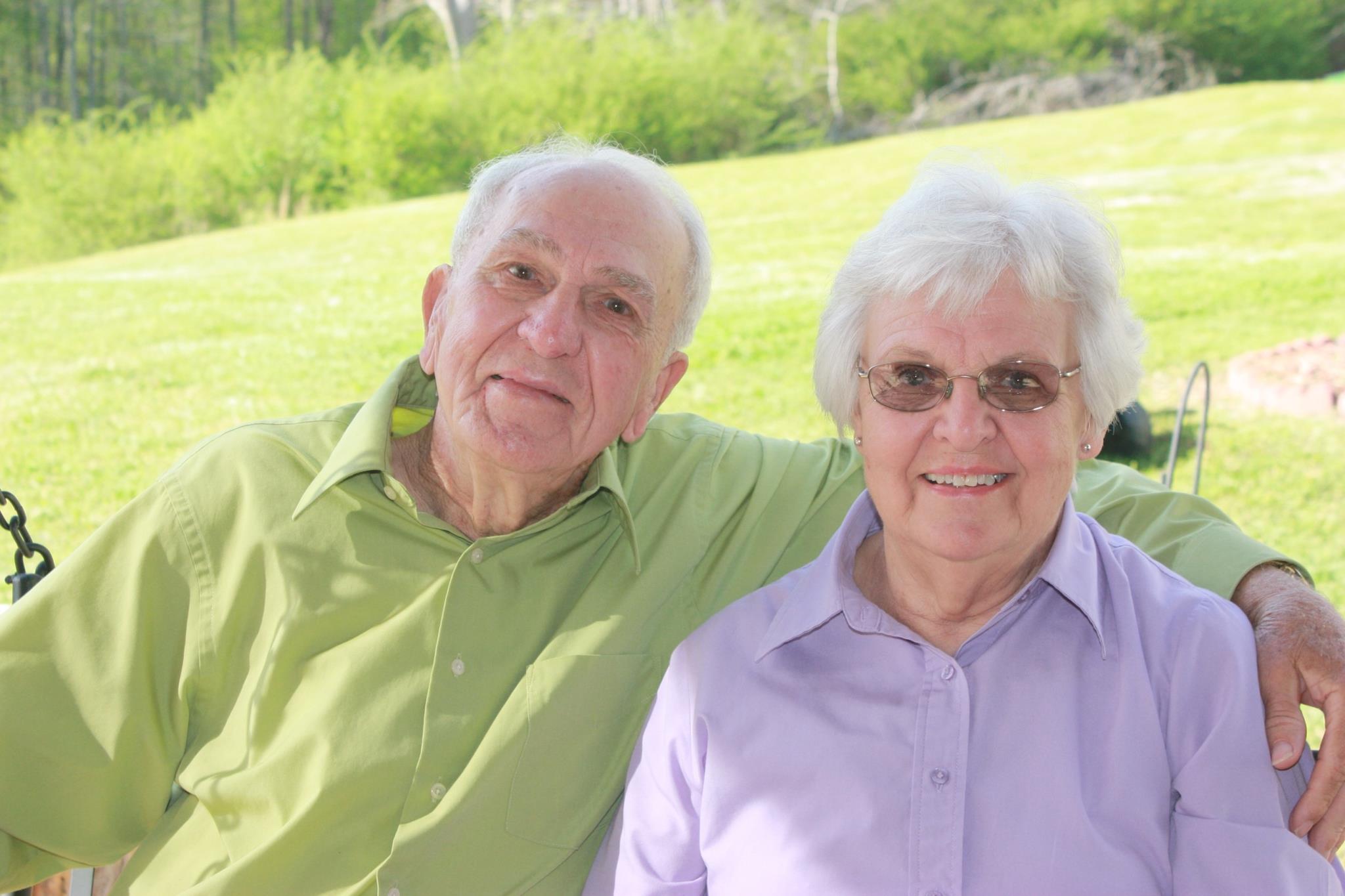 Night after night, she slept on the couch, right next to his hospital bed in the living room. She learned how to feed him and give his medicine by way of a feeding tube. She learned how to take his vital signs. She learned how to lift him using a hydraulic lift device to get him into a wheelchair or his recliner. Mrs. Hollis learned how to do things that she never imagined having to learn.
Matthew 19:5 says "and said, 'FOR THIS REASON A MAN SHALL LEAVE HIS FATHER AND MOTHER AND BE JOINED TO HIS WIFE, AND THE TWO SHALL BECOME ONE FLESH'". The phrase "be joined to" (kollaó in Greek) literally means to be glued. She was truly glued to Bro. Hollis.
I'll admit it – the woman has set a HIGH bar for this ole girl. It is a rare thing to see such commitment and care in this self-centered world. She arranged her whole life around the care of the man who had cared for her for 65 years. When the family realized time was growing short and precious, we would gather in their home more frequently. Over and over I would hear Mrs. Hollis say, "Bless his heart."
Shortly after midnight on October 18, Bro. Hollis's faith became sight as he was welcomed home. I will never forget hearing Mrs. Hollis walking down the hall with Tim still saying "bless his heart" as she prepared to see the earthly tent he had left behind.
We all know in our heads that he is "in a better place" and we all have to get home somehow. But the crossing over part – well – that is just extremely hard.
Yes, for 10 months, I watched a long kiss goodbye between this sweet, godly couple. They served together, hosted countless missionaries and pastors, ministered to hundreds of families, and sacrifi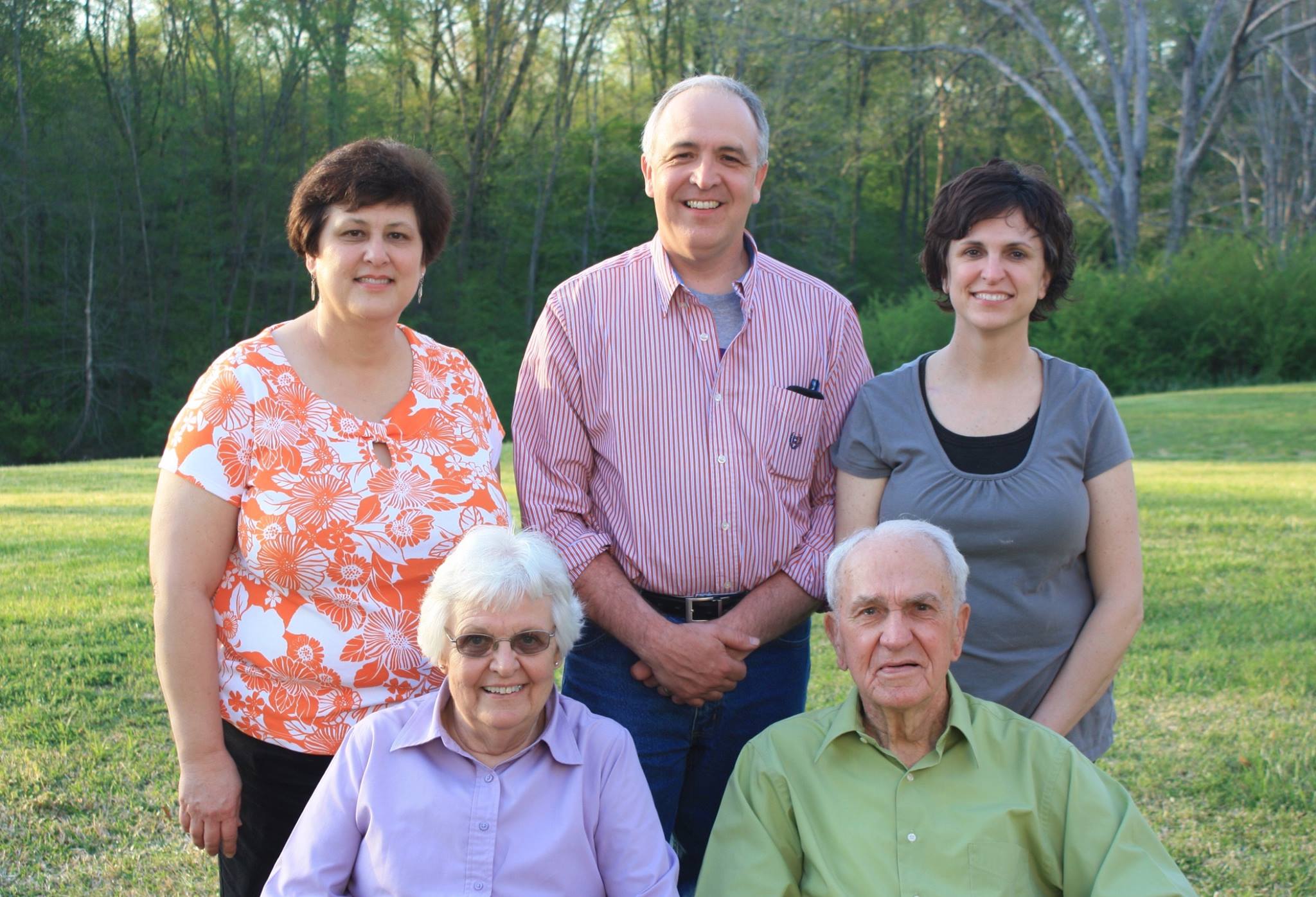 ced their resources to increase God's kingdom. But in the end, their first ministry was to each other – just as it should be. What a great living example of agape love, the self-sacrificing kind of love.
Bro. Hollis has left behind quite a legacy. His 3 children (including my husband) have produced 6 grandchildren and 8 great grandchildren. But it is not just the quantity of offspring that is impressive. It is the spiritual heritage this man has instilled in this whole crazy bunch! For that, we are eternally grateful.
This video was created in honor of Manley Hanson Hollis's life and legacy.
SaveSave
SaveSave
SaveSave
SaveSave
SaveSave
SaveSaveSaveSave
SaveSave
SaveSave
SaveSave