How do you even begin to describe a woman who bore seven children? Tired – yep – that would probably be a good place to start.
First her name: Shirley Jean Seals. She is a fiesty 5'3″ diabetic who loves her cappuccinos, her pastries, her smokes, and her dog – Bobbi – with an "i".  And don't mess with any of her seven kids.
Shirley Jean can mix a drink (former bartender), drive a pulpwood truck with a stick shift, sew a dress in no time flat, and handle a multitude of kids. Our favorite meals that could feed an army of nine people (plus whatever friends might show up) included tacos, chili, spaghetti, goulash, and potato soup.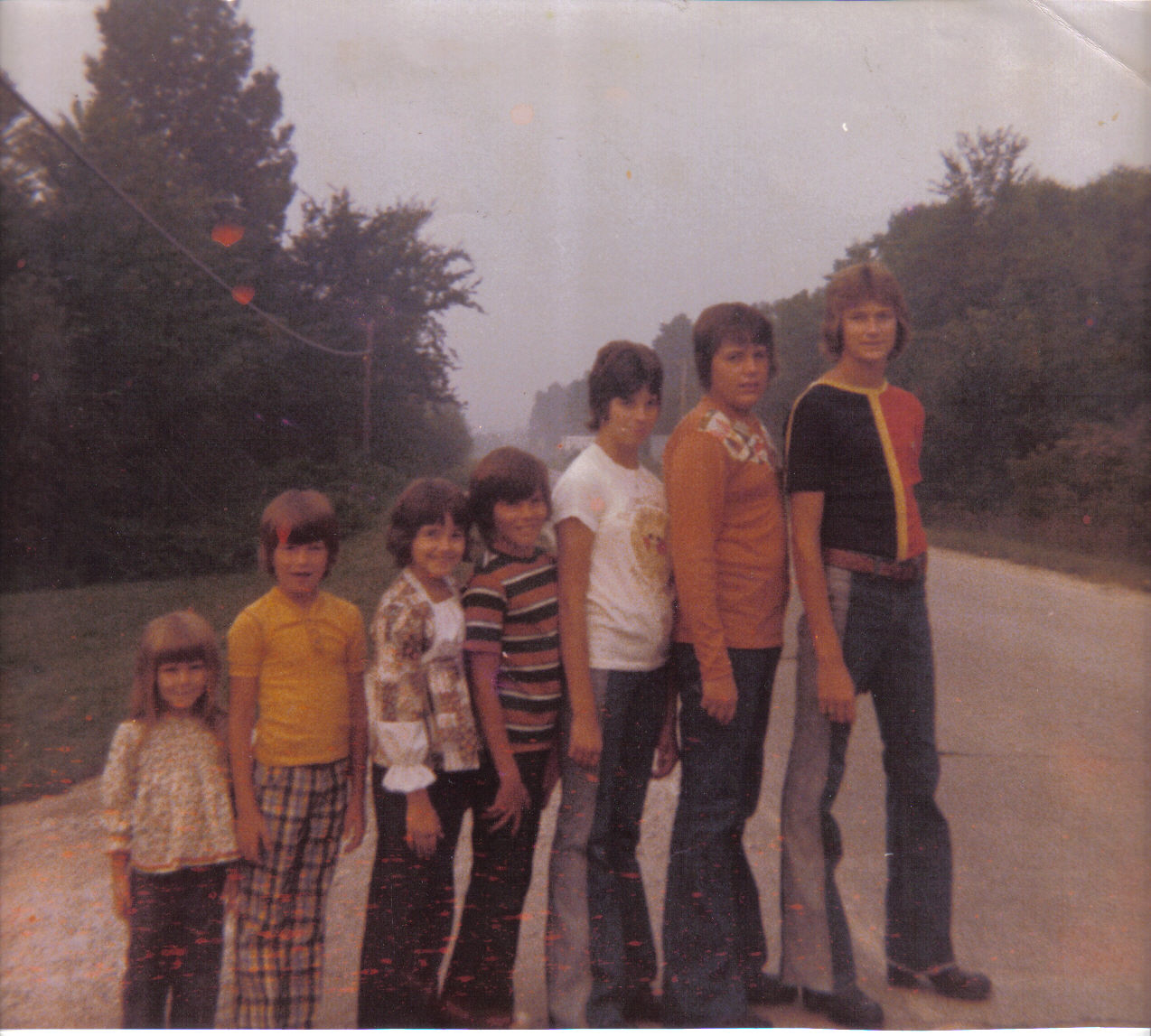 This is how we emerged from Shirley Jean – Rick, Mike, Carrie, Kevin, Shelly (me), Doug, and Kelli. We were pretty evenly spaced apart by two years.
I surveyed a few of my siblings to see what their favorite Shirley Jean memory or story is. Here is a little sampling:
Kelli remembers Mom checking her out of kindergarten every Monday to go eat

at Pizza Hut. What? I only got to do that once or twice!

Carrie recalls a memory while living in what we referred to as the "watermelon stand" house – literally a watermelon stand Dad converted into our house. Every Friday when the paychecks came in, Mom and Carrie would cross the Mississippi River bridge into Burlington, IA and hit the McDonalds and get supper for the family. It was free-for-all Friday and everyone got exactly what they wanted!
Many nights before Mom headed off to work, I would make a tissue paper (ok toilet paper) flower for her hair. She would tease up that beautiful black hair and pin it in. I thought it looked great – not sure it made it through the night though!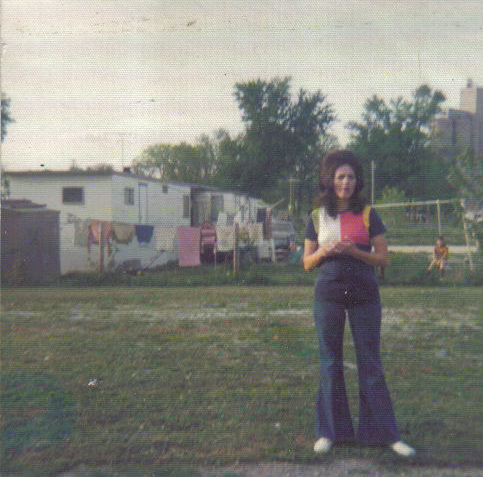 Life threw some hard twists at this little lady. She was raised with 15 children herself under the authority of a father who was quite harsh. It is not cheap raising seven kids, so she was always a hard working mom, inside and outside the home. Two of her sons have passed on into eternity, easily the most heart-wrenching experience of her life.
But guess what? Shirley Jean is still standing – scarred, hurt, understandably depressed at times – but still standing. "Still standing" is a testament to perseverance. When life has thrown hurt at you, sometimes persevering is about all you can do.
But I am so thankful that in our scarred, hurt, and depressing times, we can still hold onto hope.
May the God of hope fill you with all joy and peace in believing, so that by the power of the Holy Spirit you may abound in hope. Romans 15:13
Mom, I could buy you any number of things for Mother's Day, but this gift of hope is better than anything wrapped in floral paper. It is better than any corsage or bouquet of flowers. It is better because it comes from the true source of our joy – Jesus.
Thanks for always being the person who thought her kids were the BEST.  There had to be days when you didn't want to come home – but you always did and I am thankful for that. Thanks for not giving up on the seven little wild Seals kids who made you proud, broke your heart, and wore you out! Love you!